Home diffusers make the perfect gift ideal to enhance, with class, every season and every moment with bright and coloured lines. This collection contains fresh colours and powdery sweet notes created for those warm, romantic and relaxing moments.
DOWNLOAD THE CATALOGUE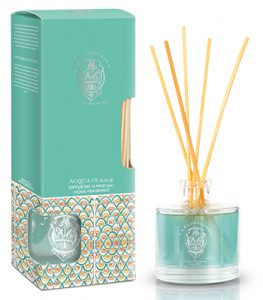 An aquatic perfume based on fresh marine tones coupled with the scent of white moss. Perfect for enhancing relaxation in living areas or a child's nursery.
Size 200 ml – 6.7 oz. fl.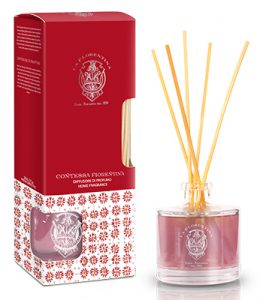 Classic notes of talcum powder give an unmistakably soft, gentle fragrance yet at the same time it's intense and long-lasting. Ideal for creating a warm and romantic ambience.
Size 200 ml – 6.7 oz. fl.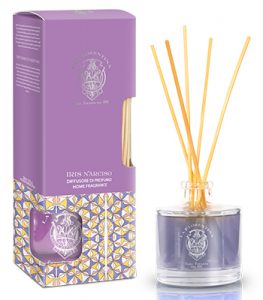 A fragrance that enhances both passion and femininity. At its heart is bergamot, intensified with a delicious floral bouquet of amber and narcissi. Woody and amber notes encapsulate its youthful strength. Ideal for those areas used during the day.
Size 200 ml – 6.7 oz. fl.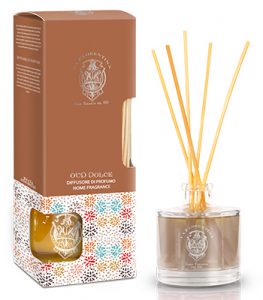 The precious essence of oud with its oriental tones is an intense mix of incense and myrrh. Ideal for stimulating and concentrating the mind when placed in a study or place of work.
Size 200 ml – 6.7 oz. fl.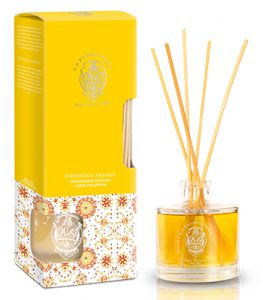 Bitter Orange fills the air with a fresh aromatic scent, reminiscent of sun-ripened oranges. It's a perfect perfume for those relaxing moments in the home. Ideal for both day and children's rooms.
Size 200 ml – 6.7 oz. fl.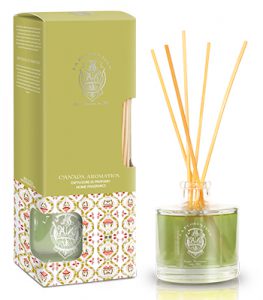 The lightness of spring comes to life in this green, leafy scent complemented with hemp and green tea. A delicate fragrance, ideal for enhancing those living areas dedicated to relaxing and entertaining.
Size 200 ml – 6.7 oz. fl.